Description
Ergodynamic™ Racing Hi-Back Swivel and Pneumatic Height Adjustment Office Chair Furniture
Ergodynamic™ Chairs
A combination of form and function, Gaming Chair series focuses on ergonomics, design, and functionality. Built to provide a wide range of adjustability that gives gamers the best comfort and support in every gaming position for extended period of time. High backrest is designed to provide neck, shoulder and lumbar support.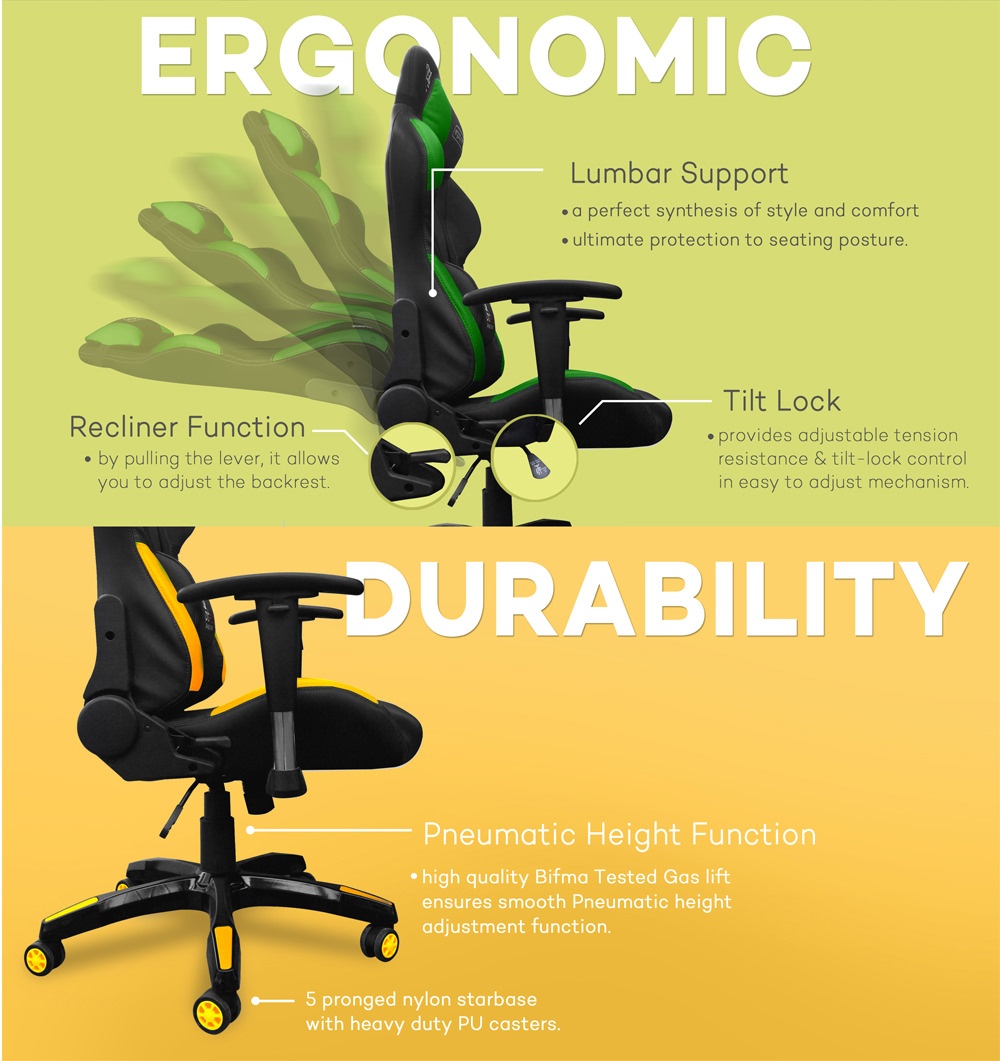 Ergodynamic™ Racing Chair Series – GAMING MADE MORE FUN
Stay comfortable and be more productive with a chair that supports you all day–the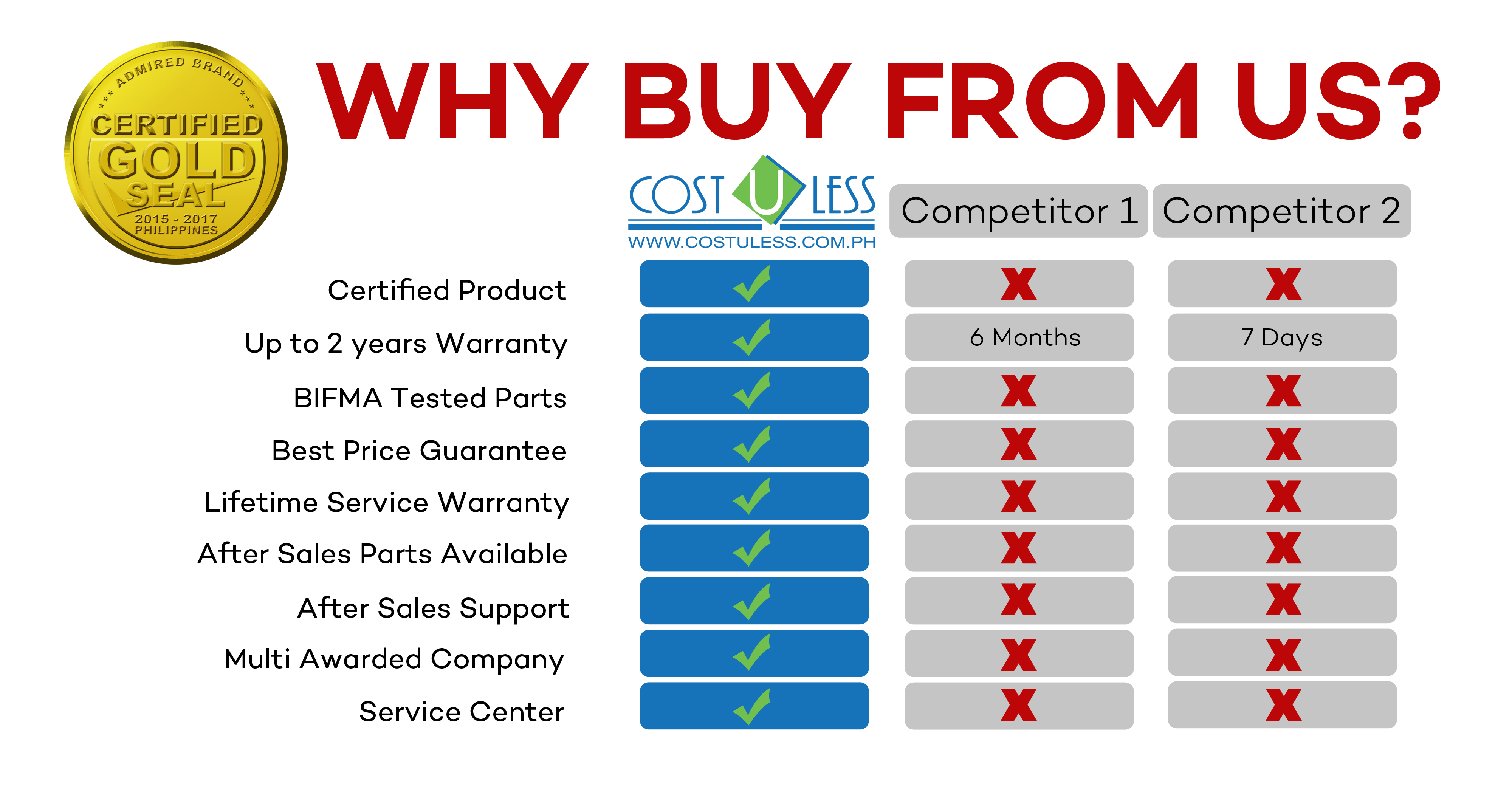 DISCLAIMER:
IF YOU RECEIVE THE WRONG/DAMAGE ITEM DO NOT ASSEMBLE/USE OTHERWISE, WE WOULD NOT ACCEPT THE RETURN REQUEST.
This unit is warranted against factory defects except for Wear & Tear! After Sales parts are available.
Philippine Sales & Service Center: