Description
The Ergodynamic Office Chair provides you with comfort and durability that you can completely depend on. A Chrome base works in tandem with a special fabric backrest to provide you with comfort that accompanies you despite a busy day. A pneumatic height function allows you to adjust how tall or short you want your chair to be. The Ergodynamic Office Chair also gives you a 360-degree swivel function, adding another dimension to your versatility.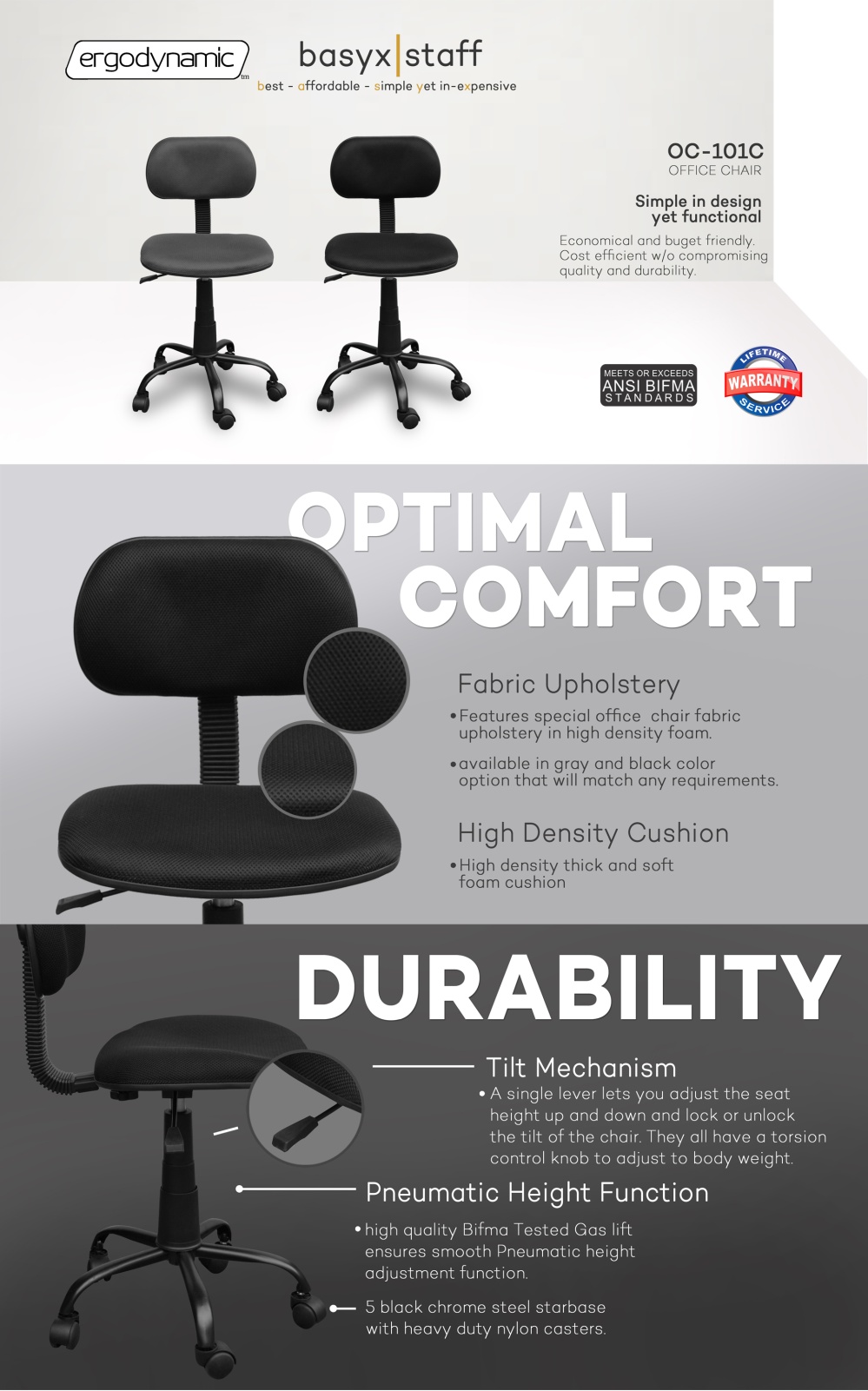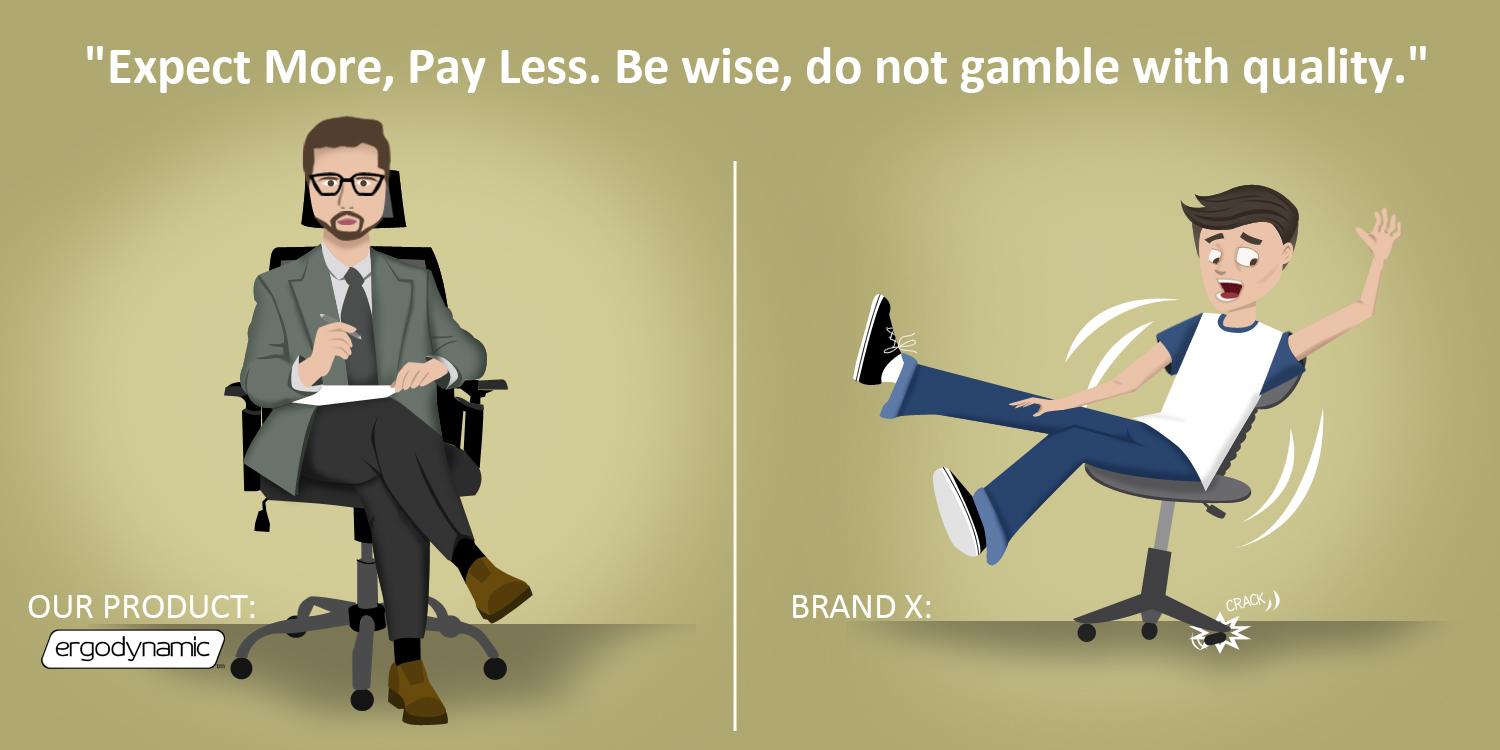 Stay comfortable and be more productive with a chair that supports you all day–the

DISCLAIMER:
IF YOU RECEIVE THE WRONG/DAMAGE ITEM DO NOT ASSEMBLE/USE OTHERWISE, WE WOULD NOT ACCEPT THE RETURN REQUEST.
There are many types of furniture that are useful in the workplace, but the desk and office chair are two of the essentials. Having a table with an ample size and a few drawers as a feature is good to start with. You can also pair your chair with the pillow of your choice available at the Home & Living Section.
This product is shipped knocked-down/flat packed and will require assembly by the client. Assembly Manual may be provided.
Note: Warranty applicable for correct usage, (see usage policies) excluding wear and tear or misuse.
This unit is warranted against factory defects except for wear & tear!
After Sales parts are available.