Ergodynamic™ Office Staff chair, mesh backrest, pneumatic height adjustment, 260mm Chrome base & casters, 360˚ Swivel Function, black color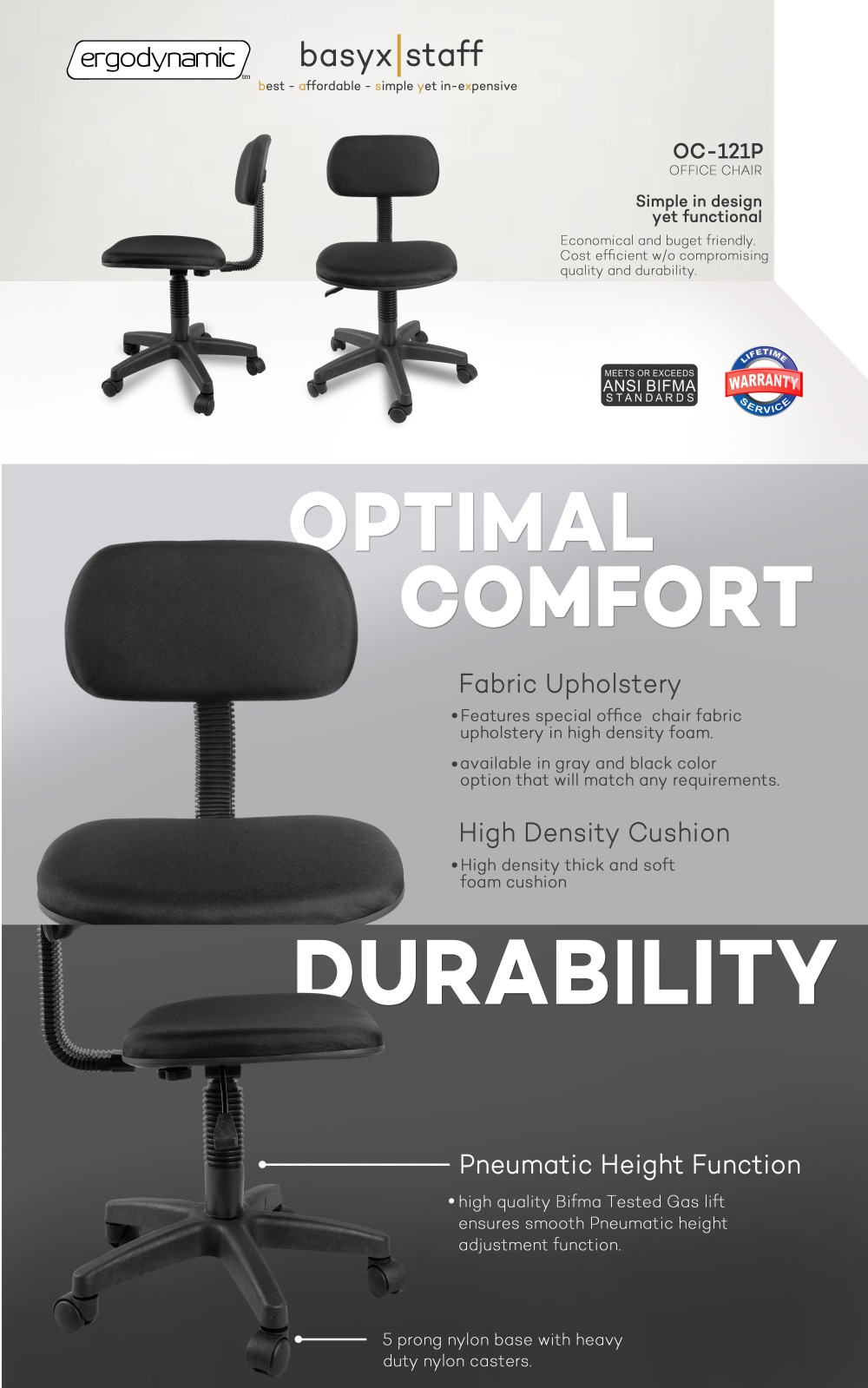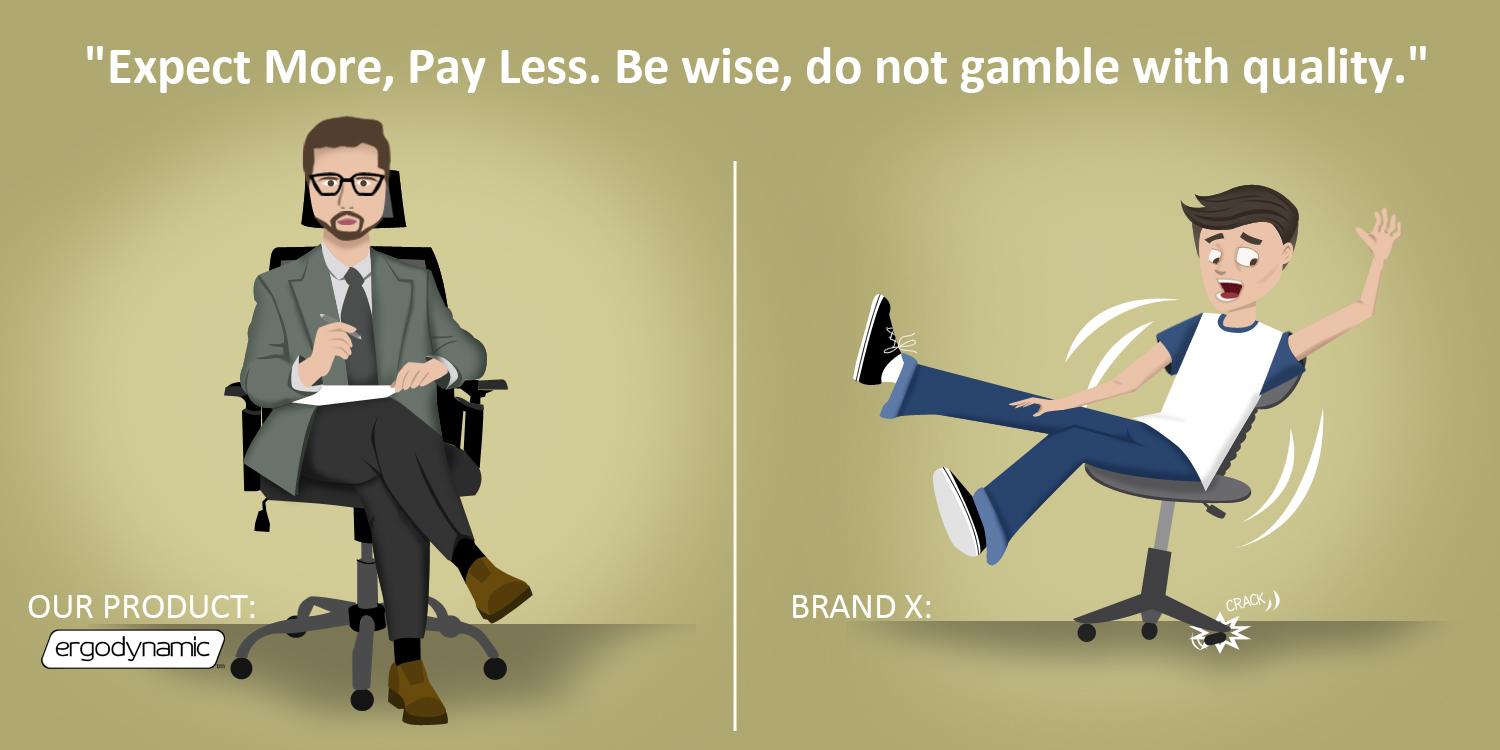 A pneumatic height function allows you to adjust how tall or short you want your chair to be. The also gives you a 360-degree swivel function, adding another dimension to your versatility.
DISCLAIMER:
IF YOU RECEIVE THE WRONG/DAMAGE ITEM DO NOT ASSEMBLE/USE OTHERWISE, WE WOULD NOT ACCEPT THE RETURN REQUEST.
There are many types of furniture that are useful in the workplace, but the desk and office chair are two of the essentials. Having a table with an ample size and a few drawers as a feature is good to start with. You can also pair your chair with the pillow of your choice available at the Home & Living Section.
This unit is warranted against factory defects except wear & tear!
After Sales parts are available.